Earlier this year, a homeowner in London Borough of Lewisham received a letter from the enforcement team saying that gates and a fence installed to the front of their property did not have the necessary planning permission; and that an application needed to be submitted within a month or enforcement proceedings might commence.
SF Planning carefully researched a number of factors including the height of the wall and fence before and after the work (see pictures below), and the ownership of a section of land between the house and the highway.  Following telephone and email correspondence with the Council's enforcement section, who were friendly and helpful at all times, they confirmed the Council would not be taking any further action and would 'close the case'.
The gates and fence had been installed by the home owner so their children could play safely in the front garden without risk of running into the road, and to improve security generally.  A real relief for the client, who said "I have just done the happy dance and called my husband out of a meeting to tell him. Thank you so much!"
An excellent result all round; and one that shows how the right approach can be to challenge a Council on their stance in order to save the client considerable time, money and stress in the process.
Before;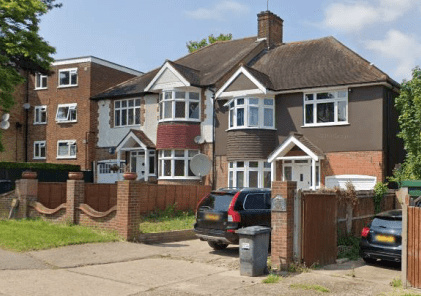 After;