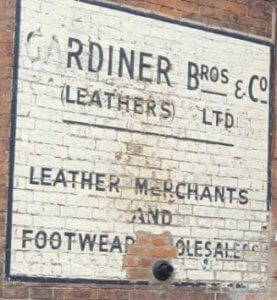 SF Planning is pleased to announce expansion with the opening of a new office in Gloucester from December 2016.  The Gloucester office, at the No. 1 Business Centre in Alvin Street, is a converted former Victorian warehouse.  It will be managed by Mark Godson with Rob Ellis also based there.  Simon Firkins will continue to lead the company and run the Cheltenham office at Royal Crescent.  All staff will have access to both offices.
The expansion will not only give us a presence in a city that is evolving very quickly, but also allows us access to the excellent conferencing and informal meeting spaces at the business centre.
Whilst SF Planning will be occupying permanent office space at Alvin Street alongside other businesses, the No. 1 Business Centre is also now fast becoming a key hub for smaller businesses looking for flexible office space and networking opportunities.  For clients there is visitor parking and ample parking nearby, so we look forward to welcoming you from the beginning of December.
Our office expansion is also allowing us to expand the team.  We have recently employed Joel Patton as our graduate planner.  Joel joins us following the completion of his Master of Planning degree in Bristol.   Whilst at university Joel was Vice President of the student planning society and he was the Treasurer of the university's cricket club.
We look forward to working with Joel, and to welcoming our first visitors to Alvin Street.  Further announcements regarding our continued growth will follow in the New Year!
Notes
SF Planning Limited is an independent planning consultancy with its head office at Cheltenham, Gloucestershire.  The company was set up in 2005 by Simon Firkins.  In 2007 SF Planning became a limited company.  Mark Godson joined in 2008 and became a partner in 2010.
The practice currently employs five chartered members of the Royal Town Planning Institute (RTPI).  Further details on the team members can be found on our website.
Simon (and later Mark) started off working from desks at home, before taking on office space at 12 Royal Crescent, Cheltenham in late 2009. We now occupy an entire floor at Royal Crescent, and are shortly going to open an additional office at 1-11 Alvin Street, Gloucester.
SF Planning Limited has built its reputation providing accurate and honest services mostly to small and medium sized developers and the business community generally.  We provide expert advice to a number of public sector and charitable organisations.  As the company has grown, so too has its geographical spread and the scale of projects we are involved with.
Over the course of the last 11 years we have worked on well over 1000 different sites, and in the order of 1400 different projects.