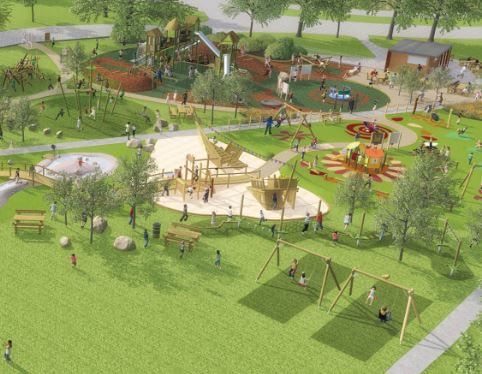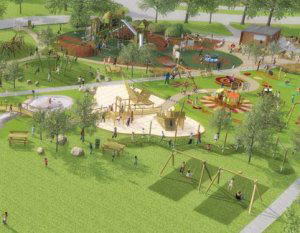 SF Planning recently donated its time and expertise to submit a planning application on behalf of Cheltenham Borough Council for the redevelopment of the Pittville Park Play Area.
We are pleased to announce that the proposals received unanimous support at Planning Committee yesterday evening. The planning permission was secured with no pre-commencement conditions which will allow work to start on site in mid-January.
We understand construction will take around four months, with the aim to open the new play area by June 2016.
SF Planning assisted with the entire application process from pre-application through to the completion, submission and management of the application.  There was a tight timescale involved but SF Planning engaged with Cheltenham Borough Council staff and other consultants such as Cotswold Transport Planning to successfully submit an application at the end of October.  This then enabled a unanimous approval at Planning Committee in December.
The images here were prepared by the developer for the park – eibe.  At the moment the play area is only part funded, so if you wish to donate you can do so online.
SF Planning wishes the project every success from here; we are really looking forward to seeing the park completed.