Redevelopment of site to deliver 8 large and highly contemporary self-build homes in the Cotswolds AONB
CROMWELL COURT, CHELTENHAM
SF Planning Ltd has secured planning permission for a scheme of 8 x highly contemporary self & custom build units on the edge of Cheltenham. The scheme will see the demolition of an existing large mock Tudor residential property within the Battledown area of the town. The development site is located in the Cotswold AONB and is partially covered by a Tree Protection Order. SFP had previously secured a planning fall-back position which subdivided the existing property into 8 x apartments establishing the potential to use the site in a more intensive manner.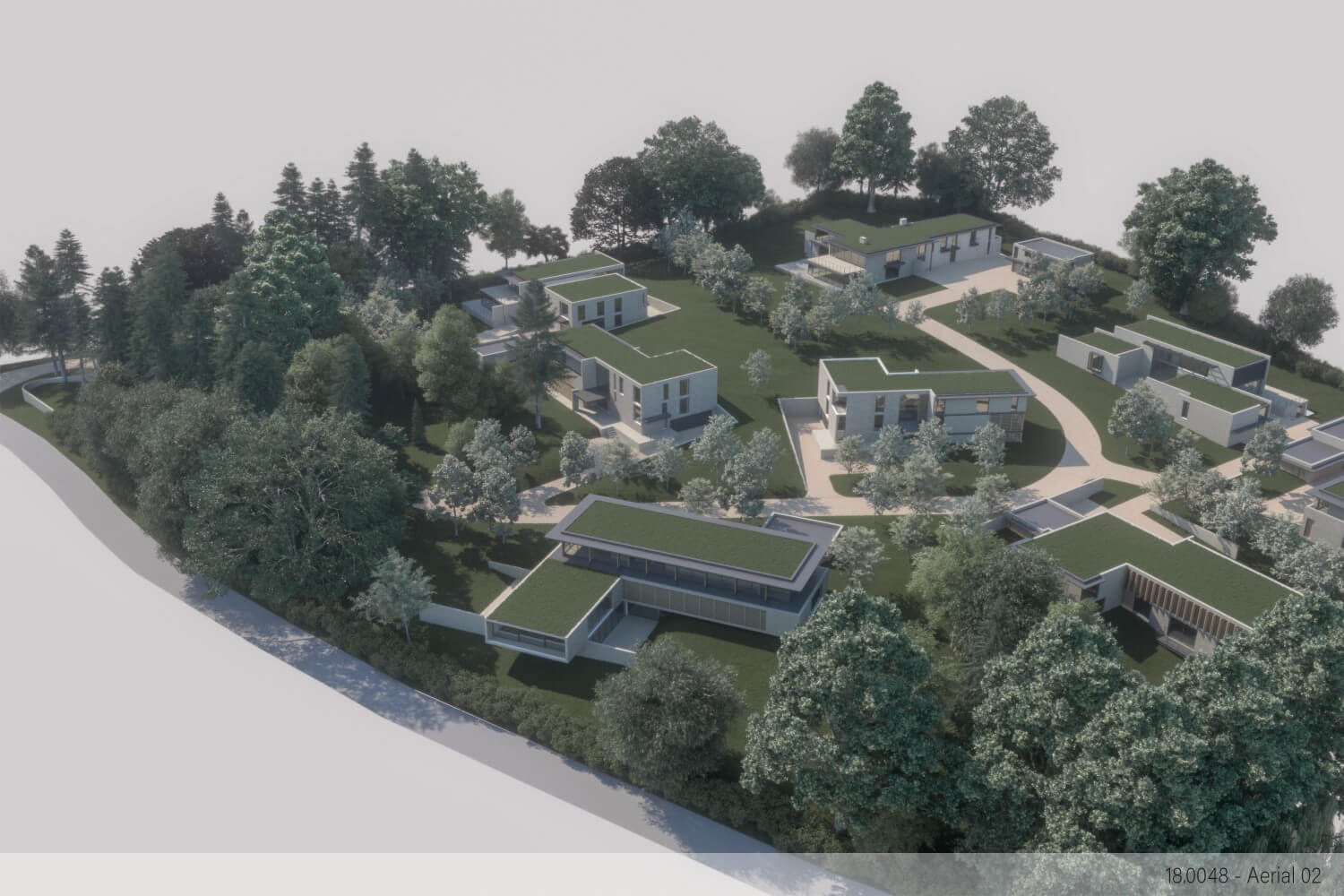 Project
OVERVIEW
Working with a team of local technical experts a landscape led scheme was developed to ensure the development doesn't adversely impact the AONB and its setting. This has been achieved through pre-application discussions with the Council and the AONB Board and detailed guidance from a landscape architect and tree consultant in relation to the plot location, building mass and scale, materials to be used and a robust planting and management scheme for existing and proposed woodland planting across the site.
As part of the planning justification for the proposal SFP advanced technical arguments relating to the existing brownfield status of the land and a detail justification for the proposal not constituting major development in the AONB. SFP consider the provision of 8 self & custom build units to be a significant factor of this scheme and the designation of the units as self-build units had a critical influence on the planning strategy developed for the site.
Key
FACTS
Self & Custom Build Units
APPROX. NEW RESIDENTIAL FLOOR AREA CREATED