Redevelopment of Dowdeswell Park as a hub for the production, distribution and sale of artisan products
DOWDESWELL PARK, CHELTENHAM
Client: Dowdeswell Estates
SFP has been working on behalf of Dowdeswell Estates to assist with the delivery of a scheme to regenerate a brownfield employment site into a destination for the production, distribution and sale of artisan products.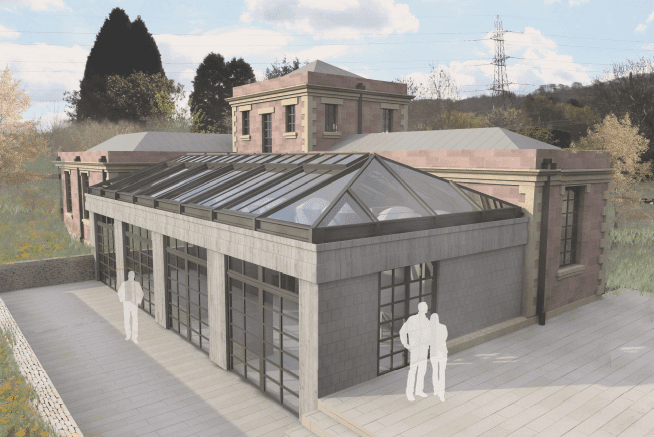 Project
OVERVIEW
To date we have worked with a large and committed consultant team and a forward thinking client to secure planning permissions for extensions to existing buildings and the change of use of existing buildings to enable Dunkertons Cider, Sibling Distillery and Battledown Brewery to operate from the site.
The site is an existing industrial estate established in the 1970s and 80s and in recent years it had become tired, in need of rejuvenation and significant investment. Our client purchased the site, saving the site from potential redevelopment for housing, focusing on the retention and enhancement of a key employment site in the town.
Most recently the planning permission was granted for a further significant phase of development at the site – namely the opening up and conversion of the brick arches currently sitting beneath part of the site; a contemporary glass pavilion extension to the top of the arches; the restoration, extension and re-use of the former pump house; along with extensive landscaping and parking.
SF Planning is continuing to advise on the site's long term planning strategy with the aim to bring back to life an often overlooked and important element of local industrial heritage on a key route into Cheltenham.
It is exciting for SF Planning to be part of the team seeking to deliver the overall vision for this site.