High density residential led development comprising 92 units and ground floor commercial use
EALING ROAD, ALPERTON, LONDON
SF Planning secured a resolution to grant planning permission from the London Borough of Brent's Planning Committee in November 2017 for the residential led redevelopment of a site on Ealing Road in Alperton, London.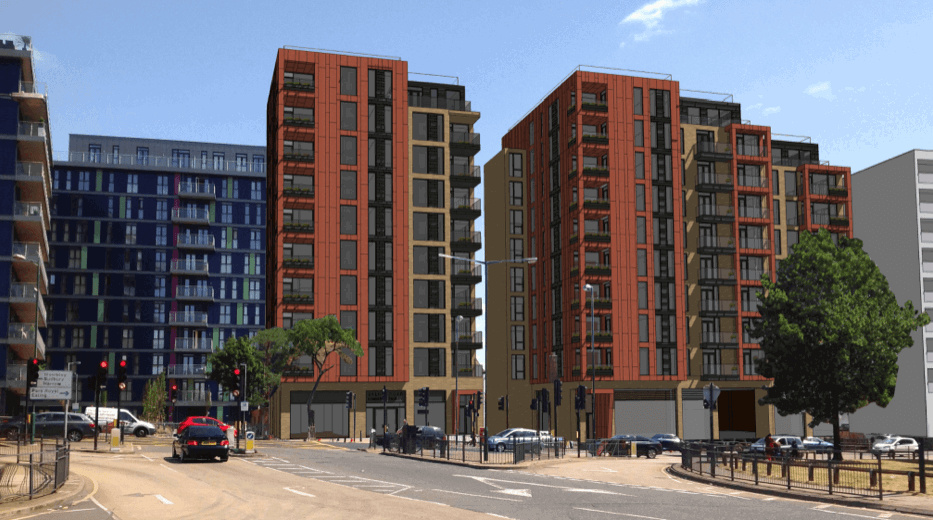 Project
OVERVIEW
This scheme involved the demolition of an existing low-rise public house (a designated "asset of community value") and bank and the redevelopment of the site to provide two new buildings of part 9 and part 10 storeys to accommodate 92 flats including a mix of unit sizes and tenures.
Our justification for the high-density scheme included an analysis of the emerging context of the Alperton Growth Area, as designated by the London Plan, which informed the layout and massing of the proposed scheme. Our Planning Statement also included justification for the loss of the public house on the site, including a review of other similar facilities within the vicinity as well as recommending the provision of proposed replacement community use (Class A4 or Class D1) at ground floor level.
Working with Officers of the London Borough of Brent, the Greater London Authority (GLA) and other consultants, SF Planning steered the application towards a positive recommendation following extensive pre-application discussions as well as negotiations during the course of the planning application.
Key
FACTS
GROUND FLOOR COMMUNITY FACILITY