Roll out of coffee shops across the UK
SOHO COFFEE
Client: Soho Coffee Co.
SF Planning Limited has secured various consents across the country for our Client, Soho Coffee Co., to enable significant expansion in recent years.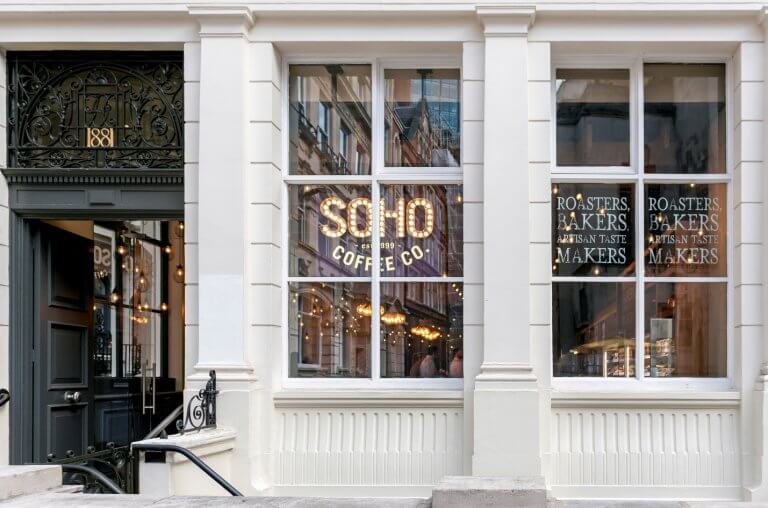 Project
OVERVIEW
The rollout of Soho Coffee shops throughout London and the southwest has involved various applications including planning applications for change of use, listed building consent for internal and external works, advertisement consent and planning applications for external seating.
This has included work in London Boroughs such as the City of London Authority, Camden and Westminster as well as Bristol City Council, Bath & North East Somerset and Cheltenham Borough Council's to date.
These applications have involved our input at an early stage including assistance in the section of premises right through to securing the required planning permission, listed building and advert consents, often on a tight timeframe.
Key
FACTS