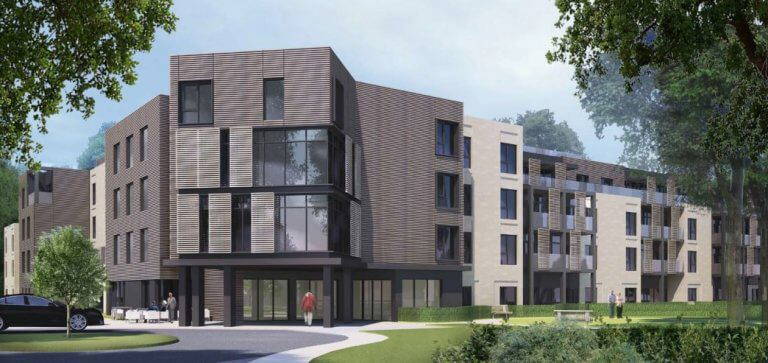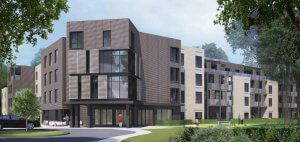 SF Planning is proud to report that it has secured planning permission for a new care village on land to the rear of the Film Studios, Hatherley Lane in Cheltenham for Richmond Villages which is part of BUPA.
Working with Fed3 Projects, PRC Architecture, Tree King Consulting, Aecom transport planning, Rodgers Leask, All Ecology, Elaine Milton Heritage Planning, the Film Studios, and Richmond Villages itself permission was secured at Cheltenham Borough Council's Planning Committee on 23 March 2017.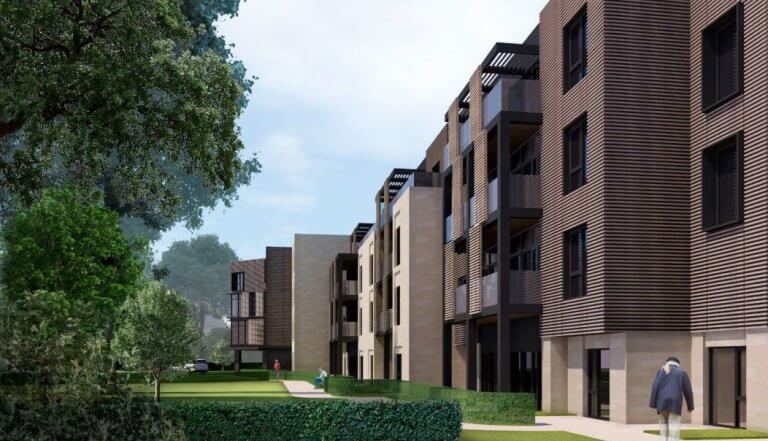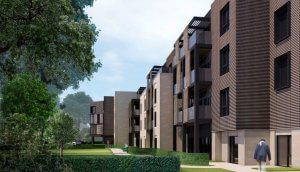 The application site is unique as a woodland the subject of a Tree Preservation Order, but the woodland is failing. The proposal will reverse the decline, by preserving the best trees for future generations, and enhance the important wooded approach to Cheltenham from the A40, by planting approximately 300 new trees.  The whole ethos for the proposal has always been about the scheme being landscape led, effectively letting the woodland inform the proposals rather than the other way around.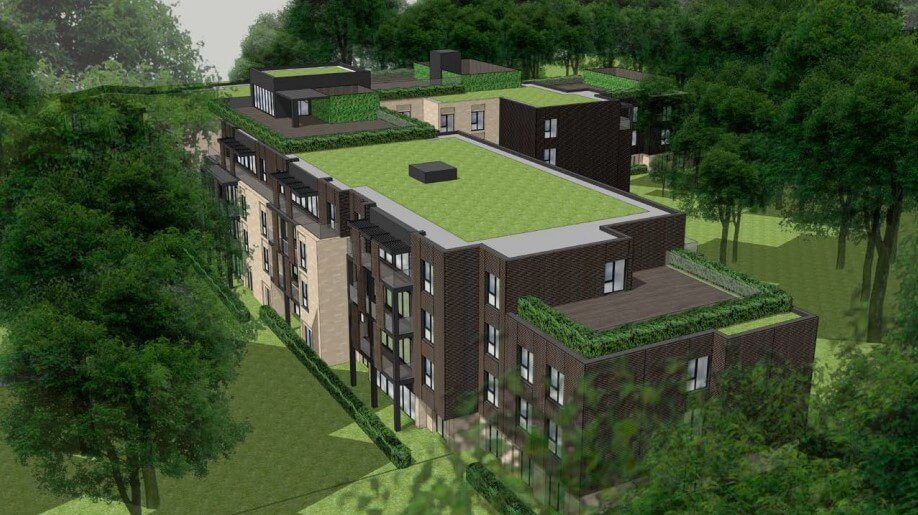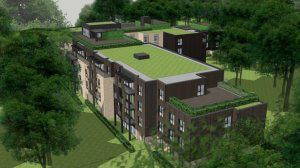 Working with officers of Cheltenham Borough Council and other consultants SF Planning steered the application towards a positive decision within 2 months from submission of a full planning application following extensive pre-application discussions, and a successful public consultation event.
The development will provide a care environment which is a first for Cheltenham, covering a number of separate areas of care including dementia care.  The care village will provide over 100 jobs locally, and will fulfill an identified need for this form of care in the Borough.
For more information on this project please contact Mark Godson at our Gloucester office on 01452 527997 or mark@sfplanning.co.uk