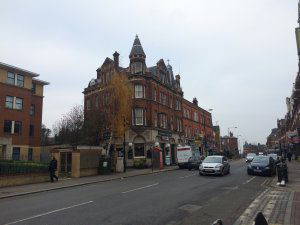 Working with PAPA architects, SF Planning Limited have achieved planning permission from the London Borough of Haringey for proposals to alter and extend an existing public house at Tottenham Lane, Crouch End to provide a total of 6 flats on the upper floors.
Positive pre-application discussions took place with the Council prior to the submission of the planning application, to ensure all matters were addressed prior to submission of the proposals.
The principle of development, including the retention of the pub, additional residential units in this location and the proposed massing of the extensions were considered by Officers to be wholly acceptable. Officers concluded that the proposed extensions provide a sympathetic addition, with the use of brick and glazing whilst achieving a clearer distinction between the extension and host building. The contribution to the supply of housing in the London Borough of Haringey was also welcomed by the Council.
SF Planning also provided justification for the intensification of the residential use on the site in this location, highlighting it is common for residences to be located above and adjacent to other commercial uses in this location, and the National Planning Policy Framework recognition that residential development can play an important role in ensuring the vitality of town centres.
Given the close proximity of the site to public transport routes providing access to Central London the Council also accepted our justification for the scheme being "car free" in accordance with London Plan policy.
For further details on this project please contact Paul Jenkins at our Cheltenham office on 01242 231 575.